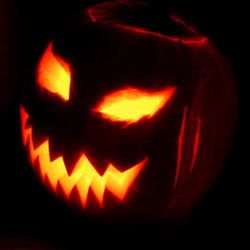 My favorite time of the year is here. Cooler days and lots of fun stuff coming up! For those who do not know me I LOVE costumes!! I am lucky that I can wear just about anything and look pretty damn good in it 🙂 I have been super busy this last week with you boys who have contacted me on Skype and Yahoo. I am hoping NF will be back up ALL THE WAY in the next few weeks…. it is hard to tell because they keep having set backs….one of the BIG set backs is not getting paid for my sessions. I cannot take the chance of that happening (and it is happening big time right now) soooo if you want to get me you can get me on Skype or Yahoo. I am still doing calls and cam shows and having a great time!!
I want to thank David again for the BEAUTIFUL Peacoat and the beautiful candy striped dress!!! I look forward to the mailman every single day to see what you are going to buy next!!! You are truly spoiling me and I LOVE IT!!!!
I want to take this moment to talk about my loser. My loser LOVES his greedy Dom (me). I love taking all his money and then using my hot ass body to tease him with and watch him buy more stuff for me!!! Loser sent a nice tribute and bought me some killer costumes on Sunday!! Last week Loser bought me these KILLER latex pants!! OMG look how great they look on my tight ass and legs!! He totally ignores his boring wife and buys ME things instead LMAO keep it coming Loser!!!!
Hi guys! Most of you know Niteflirt is still VERY messed up. Yesterday 6 out of 18 calls to me actually made it through. That is not good. If my call button says I am available, advice
that means I AM HERE!! I NEVER EVER log in and not take calls. I was told by one customer that when he called the system told him I refused the call. All you have to do is get me on yahoo messanger or skype. My id is missbadbetty on both of those systems. Use those ONLY for telling me you are trying to call. I am NOT here to do free chit chat with you. I am way to busy and this is not a fucking hobby for me THIS IS WORK! If you still cannot get through then ask me other ways to get connected 🙂
I got a KILLER costume from my favorite loser. My loser LOVES for me to make him pay and buy me nice things, contagion
while his wife is in the other room and gets nothing at all! Here I am in my hot lion tamer costume! It was a huge hit on cam yesterday!!
I will be available today (Friday) Saturday during the day and Sunday all day till around 5pm!!!