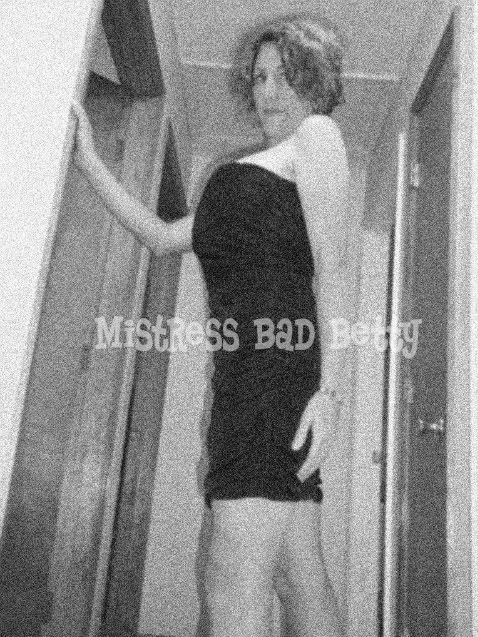 Hi boys! I got a ton of emails (and nice tributes!) from those of you who wanted to do a session last weekend. At the last minute one of my Blackmail slaves bought me a first class ticket to a private spa for a weekend of pampering! This was one of the nicest gifts I have gotten all month long! Lots of massages, physiotherapist body wraps, pedicures and Crantini's 🙂 Anyways I will be here for the rest of the week including this Saturday or Sunday UNLESS someone sends me some place nice again!!! I got to do a blackmail assignment last night. I was flown first class down to Florida and showed up at a very, very swanky top notch restaurant. The blackmail slave was with his wife at dinner and my table was reserved right across from his. I had soooooo much fun fucking with him and watching him squirm and sweat HAHAHA! He went to the front desk and sent over a bottle of Krystal and $2000.00 in cash so I could go shopping. He is now safe until our next adventure. Since I am REAL I can show up and do fun assignments like this. Will I date you? FUCK NO. If you are interested in this kind of torture you can email me to set up all the details. You will have to pay all my travel expenses as well as my security that travels with me but WILL NOT get in the way of my adventures. I love blackmail/extortion and risky situations. I hate to even have to bring this up but some of you need to get a fucking clue. Yes there are trashy whores who will do your little cam shows for 1.99 but guess what? THEY ARE NOT ME. Some ugly, fat disgusting loser who spends a entire 4 minutes on a cam show had the nerve to tell me my prices are way to high LMAOOOOOOOOOO well you cheap cunt go try to find someone else with a body and mind like mine! If you are a WANNABE SUBMISSIVE DO NOT CONTACT ME!!!!!!!!!! It never fails in this business that the cheap, broke pieces of shit are the ones who expect freebies…the ones who DO deserve freebies never ever ask, and those are the ones who get the free chat and free phone calls/cam shows from me. I do not give a Fuck what you think I should do! Just like the other jackass, balding loser who had the nerve to say I should of worn heels in my photos that I sent out to my boys FOR FREE instead of my hot pvc boots. Who the fuck do you think you are talking too you stupid pussy?
I am NOT submissive, I am NOT here to date, I do NOT offer ANY free services. I am very generous with my boys who treat me well. If you treat me like a queen I will treat you 1000000000 better. If you think spending $20.00 gives you the key to the golden room and carte blanc on my instant messanger you have a BIG wake up call coming asshole! For those of you who love me on Cam….I love talking to you on Cam and I love watching you too!!! for those calling on my ignore cam line….guess what that means??? THAT MEANS I WILL NOT PAY ATTENTION OR TALK TO YOU AT ALL!!! I have a handful of stupid cheap assholes who think they are being slick by calling my ignore line then trying to do a regular phone session LMAO you are as stupid as you look! I am a Bossy sexy bitch and my wonderful feedback and my awesome boys ROCK!!! hope to talk to you soon 🙂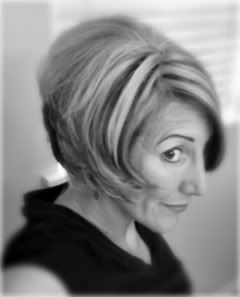 I have been so busy on my cam line and it is fantastic! Thank you boys for keeping me busy and making me laugh! I got to talk to my favorite drugged up, remedy
burned up Jackboy LOL this guy is the funnest thing on cam and gets sooo fucked up I do not know how he can even see straight. Jackboy shared some videos with me of him and some Dommes. They were fun to watch and we were going to watch more but just then his computer caught a virus 🙁 hope you get it fixed soon and we can talk again soon Jack!
I have a nasty fuck who keeps crawling lower and lower and lower into my pigpen. Nasty fuck craves my hardcore humiliation and if it were up to him he would stay on the phone 24/7 with me while I brainwashed him and offer up my evil ways on a silver platter HAHAHAHAHA Nasty fuck got a big surprise when he showed up unprepared for his session with me. Then the fucker insulted me with a really shitty tribute that made me laugh! Nasty fuck is now back in my good graces and I look forward to tormenting him again over and over and over…….it is NEVER going to stop!
I have a fantastic loser that loves for me rape his wallet. All day yesterday he would sneak on Skype (with his fat wife in the other room) and pay me out the nose to torment him on cam with my hot body. He kept coming back for more and bought me a ton of things off my wishlist and sent me gift cards. It is so fun to watch this little itty bitty loser PAY to get fucked over by me! The UPS truck should be here Tommorro and I will make you a private video with the red dress you bought me JUST for you 🙂 see how that works boys? You buy me something, symptoms
you get a custom video of me wearing the item. I want to announce that I am available for two Mistress sessions with Domme Evelyn who lives in my area. You will have to pay for a hotel room and cover all travel expenses. We travel with security who will be placed outside the door. This is for our protection from psycho paths. If you are interested please email me and lets get it set up. Please note we are NOT sex whores or hookers with whips. We DO NOT do any kind of sex with our subs. Timewasters need not apply. I am working all this week till Thursday. I will be gone from Thursday till Sunday so catch me while you can!! I have some new sexy videos out that I just sent on Niteflirt, I know you boys will love them!
Bad Betty